Federico Dimarco's game-scored ball from the EA Sports Supercup final will be available for you to physically own via a reverse auction that is taking place at 12:00 CET on Friday 27th January 2022 on the Socios.com App.
You would have noticed that the ball was collected by match officials and then replaced. This is because that particular ball became the very first Socios.com Collectible.
Since then, the special box which the ball was placed in has been implemented with an NFC chip to prove authenticity and placed in the Fan Rewards section of the Socios.com app, ready for a fan to claim!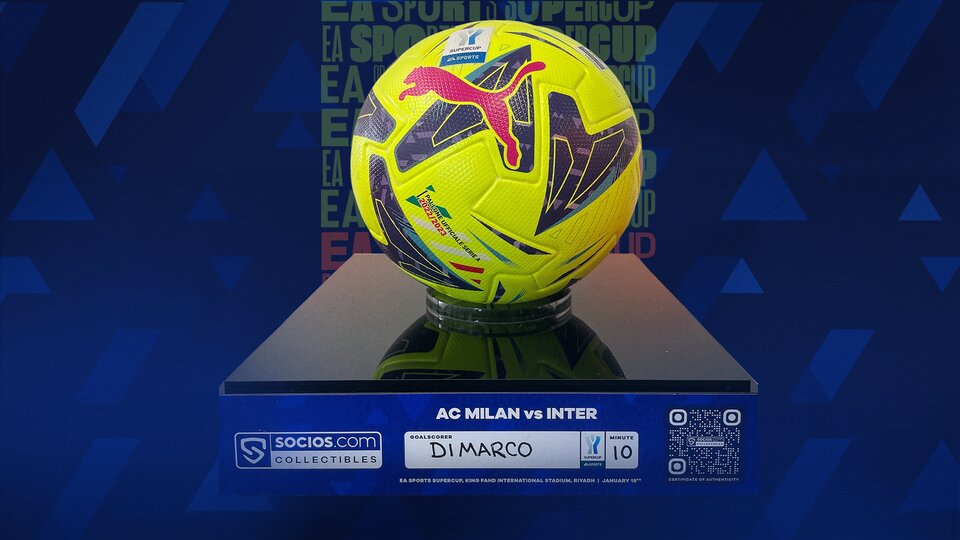 Reverse Auction
The game-scored ball will be auctioned off in a reverse auction, with the price dropping every 5 minutes.
Date and time: 27/01/2023 at 12:00 CET
Initial Number of SSUs needed: 600,000
Drop rate: 25,000 every 5 minutes
Fan Tokens needed: 100 Inter Fan Tokens
Where to go: Socios.com app, Fan Rewards
So, set your alarms if you wish to take part. Where will you store the very first game-scored ball?