In case you haven't noticed, the World Championships kicked off. 64 matches in 29 days is a true football celebration and of course, we're on hand to make things extra spicy for you.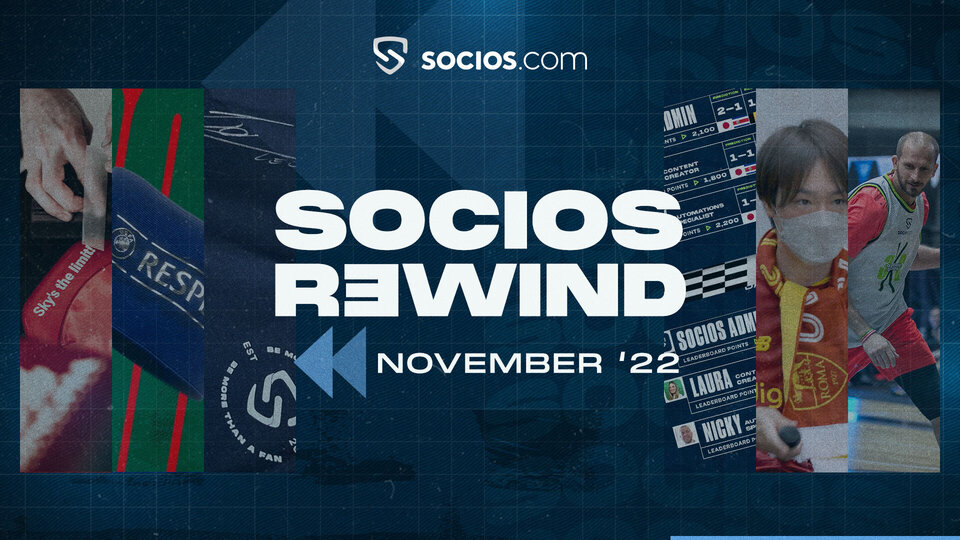 World Championship Leaderboard
Most of you are now competing in the World Championship Leaderboard, with huge prizes up for grabs.
Each time you predict & check into matches you'll score points for the leaderboard, and when you play the freekick challenge double points are up for grabs if you represent both teams.
| | | |
| --- | --- | --- |
| Feature | Guideline | Points awarded |
| Check-in | Each time you check into a game, you'll score points – wherever you're watching from! Check-in opens two hours before kick-off, and you can even leave a comment upon check-in, so do you dare to start some banter? | 50 |
| Predictor: Place a prediction | This, our most anticipated feature allows you to submit your score predictions. Get 50 points when you lodge a prediction | 50 |
| Predictor: Correct score | When you get the correct score, you'll get the full suite of points!  | 100 |
| Predictor: Correct winning team  | Didn't guess the exact score but picked the winner correctly? Great, 100 points to you! | 100 |
| Predictor: Correct score ratio | You'll even get points when you get the correct score ratio | 100 |
| Free Kick Challenge | Unlock this game when you predict a match and smash freekicks to score leaderboard points during Half Time of the game you've checked in to. | 100 |
The prizes
Let's get to the most exciting part: the prizes:
1: PS5 
2: A signed PSG shirt
3: Joao Felix' Official Signed Boot In an acrylic case
4: A Premium Wash Bag
5: A 100 euro voucher
6-10: Fan Token Pack 
11-25: 7000 SSU
26-50: 5000 SSU
51-100: 2000 SSU
101-250: 1000 SSU
How many points will you score? Remember, competing is free with no Fan Tokens needed. 
Win a signed Socios t-shirt on Messi's matchdays
There are even more ways to win, and this time we're enticing you to predict Messi's magic. Competing for the signed t-shirt is super simple: 24 hours before each Argentina match, tell us what type of goal he will score and when and you're in with a good chance! Vamo Messi! 
Go head to head with our Twitter admin
We also put some of our Socios.com behind-the-scenes heroes to good use, challenging them to a predictor challenge. Can you outsmart the admin himself and two other football maniacs? Check out our twitter feed for more! 
Fan Reward: the Portugal Captain's armband
How about this for a matchday souvenir: The Portugal Captain's armband! Fans took part in a Reverser Auction and scooped the armband worn by the Portugal captain himself in the game against Spain. One lucky $POR Fan Token holder won the reverse auction and cherishes it as her nation looks to conquer the world in November and December. 
Please Socios.com, pimp my F1 ride
We loved Xzibit's MTV show Pimp My Ride, and, well, since we couldn't exactly go to town on a Formula 1 car, we still had a window of opportunity for our fans to get creative on the Alfa Romeo F1 Team Orlen's cars.
$SAUBER Fan Token holders were asked to submit a motivational message which was displayed on Valterri Bottas' and Zhou Huanyu's cars for the final race of the season in Abu Dhabi. 
The winning choices:
Bottas: Sky's the Limit
Zhou: Dream big, Drive fast
Lookin' good fellas! 
Asking the Special One a question
Our $ASR Leaderboard winner had the perfect opportunity to ask Jose Mourinho a question as Roma headed to Japan for a friendly against Nagoya. Our Fan Token holder had access to training and enjoyed a meet and greet with the Roma stars in what was a super day out. In the presser, he asked Mourinho about his favourite part of Japan, and what Japanese food he enjoys most, turns out Jose thinks Wagyu is special! What would you ask Jose? 
Living the Dream with your $TRA
Trabzonspor opened the Akyazi Stadium to lucky $TRA Fan Token holders for a game of football with the likes of Mandıralı and Ibrahima Yattara and more club officials. They met the players, enjoyed a unique local dance show and later received their winner's medal and trophy from Trabzonspor's Secretary General himself. How about that for a Live the Dream experience?
Slam Dunking with Sinan Güler
We held a 3X3 Basketball event at Watergarden, Istanbul, hosted by no other than national team player Sinan Güler himself. Fans applied to play via the Socios.com app and played street basketball, had a Slam Dunk competition, 3 pointer challenge and many more shows and experiences in a Socios day to remember!