New Year, New Fan Token designs! We're excited to reveal the newly face-lifted Fan Tokens, making them more recognisable and adding more of a Socios.com touch to the original designs,
Yes, that's right, our designers have been busy tinkering away, delivering a fresh face, and a look, but keeping the same awesome features.
The front of the Fan Token bears the crest of the team with the words Fan Token and SOcios.com on the top and bottom. Two curved lines now connect the words, binding them together aesthetically and metaphorically.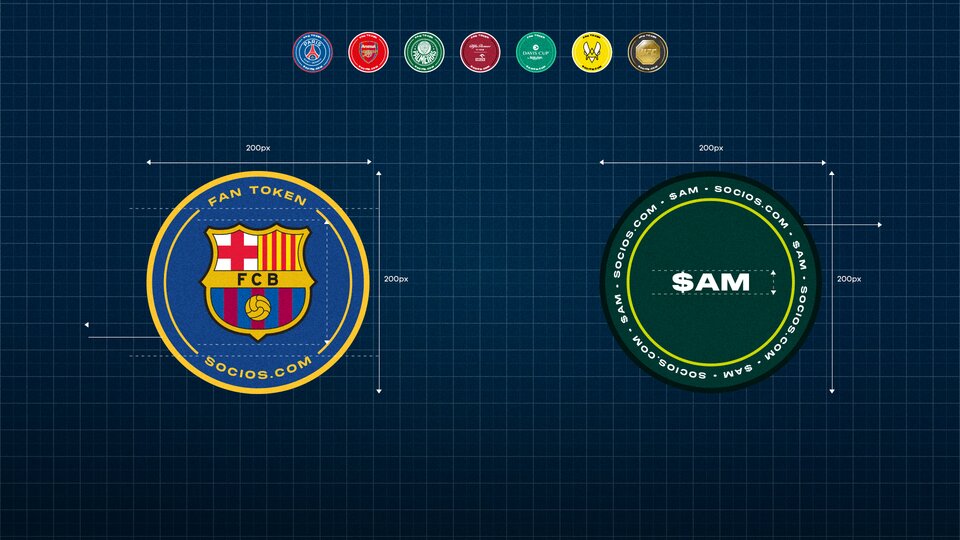 Flip the token and you'll now see the Fan Token name in the centre of the token. Encircling the token's name, you'll read Socios.com followed by the Fan Token name in a continuous loop. A loop naturally shows us continuity and gives an infinite feel, highlighting the permanent bond between Socios.com and the teams.
They are instantly recognizable, using the team's colours to set them apart. They now fit our brand and the team's brand they represent. This brings the heritage of the team, into the digital space.